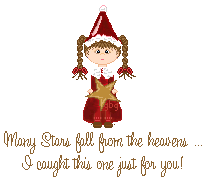 Today I'm sharing with all my online friends my family's "Favorite Cheesecake" recipe. I've been making this cheesecake for around 20 years after trying a ton of differant recipes I came up with this recipe
Cheesecake
Crust:
2cups crushed graham crackers
21/2 tablespoons sugar
1 teaspoon cinnamon
2/3 cup melted butter
Filling:
750g (1 ½ lbs) cream cheese
1 cup sugar
2 tablespoons flour
5 eggs separated
1 egg
1 1/2 cups sour cream
4 tablespoons lemon juice
¼ sugar
cinnamon
1.Mix the graham crackers with the sugar, cinnamon, and melted butter. Press over bottom and sides of a 10 inch spring form pan. Chill until ready to use
2.Soften the cream cheese and beat in the cup of sugar.
3.Add the flour and salt and mix well.
4.Beat in the egg yolks plus the whole egg, sour cream and lemon juice.
5.In a separate bowl ….. Beat the egg whites until they form soft peaks, then add the sugar and beat until stiff. Fold into the cream cheese mixture.
6.Pour into the preparded crust and bake in a 300 degree ovan for 1 ½ hours. Turn off the heat and let the cake cool in the oven for about an hour. Chill in the refrigerator until firm.
7.ENJOY!!!