On December 14th I recieved my package from my awesome Holiday Swap partner at Crochetville "ashleysmom/Jen" Boy did she spoil me!!!!!!
I already had a piece from my candy bar it's one of my all time
favorite candy's. How did you know Jen?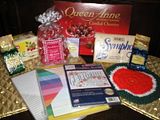 I wore my snowman earrings & pin to work today and a lot of the girls really thought they were cool.The potholder is really neat it has silver sparkles in it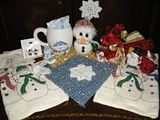 I already have an idea what doily I'll be making with some of the thread after the Holidays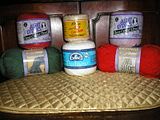 She also sent me a bunch of FANTASTIC smelling things for the bath ....I think I'll just turn into a prune during my Christmas break LOL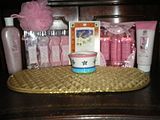 Thank you soooo much for all of the lovely things that you sent me Jen,if I had to I wouldn't be able to just pick out one for my favorite everything is Wonderful!